In recent years, people are taking a more proactive approach to their health rather than a reactive one. Covid-19 is attributed by many as the main reason for this change in attitude and the increased concentration on how our diets and lifestyles affect us in the long term. Many people want to make changes to prevent later health issues or protect against potential health threats. This is reflected in the products they consume and extends to sports nutrition as many people look to sports nutrition products for the health benefits they provide.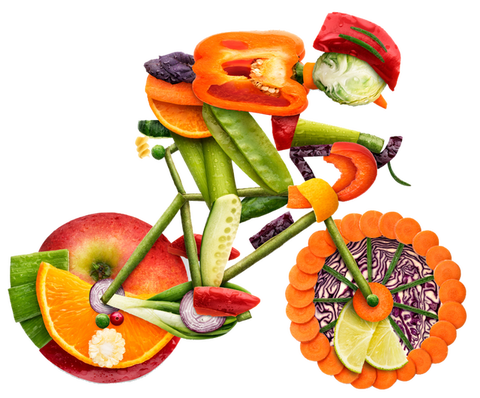 Previously, sports nutrition would have been marketed toward avid gym-goers or professional athletes. With the recent shift in attitude towards the importance of diet and fitness on long-term health, sports nutrition has opened up to a wider market and brands should be reflecting this within their products. Where products may have been previously marketed towards boosting strength and muscle, this will not necessarily appeal to the adapting market and there is an opportunity now to offer a wider variety of functional benefits beyond performance and endurance.
Over the last couple of years, the proportion of consumers classified as 'active nutrition' consumers has risen significantly. With 6 out of 10 global consumers stating that they are more conscious about their health, these consumers may be unhappy with their current health and are looking for ways to improve it. With the emergence of these active nutrition consumers, there should be products to appeal to them. Whereas before, sports nutrition products may be more geared toward the devout sportsperson they should now also appeal to people who want to better their health through casual exercise. These consumers are likely to look for functional and energy products to aid them with their everyday wellbeing, even if they are not looking to engage in more strenuous exercise.
Brands should look to offer products that can improve multiple health benefits such as aiding immune health, and the digestive system, or improving sleep. This is especially important with the increased concentration on boosting immune health. Consumers are understanding how improving multiple aspects of their health can increase their overall ability to fight any health threats they may be presented with. FMCG Gurus insights show that only 49% of global consumers in 2021 said they were satisfied with their current immunity, and only 43% stated that they were satisfied with their quality of sleep.
When targeting the sports nutrition market there are many factors to consider. One thing is the reservations associated with the sports nutrition market that consumers may have. For example, consumers may have negative views of certain sports nutrition products due to the perception that they can cause addiction, cause an increased risk of side effects, or are not deemed natural due to the use of chemicals in formulation. Consumers are increasingly focusing on a back-to-basics approach to nutrition. Fruit and vegetables are viewed as natural and trustworthy, whereas many wish to avoid high sugar content and chemicals they don't recognize or trust. The industry needs to address these concerns by offering reassurance of the safety of the products. By being transparent with the ingredients and processes used in creating their products, brands can help assure consumers that the products they are consuming are nutritious and safe.
Additionally, consumers will look to products being sourced sustainably due to the rising concern about the state of the environment. There is an increasing demand for products deemed as green and clean. Brands should take a proactive approach to sustainability along the supply chain, ensuring that consumers understand where their products are coming from and the ethical and environmental impact they have. Such sustainability initiatives should be made clear on the packaging to easily appeal to the environmentally friendly consumer.
Brands should ensure that their sports nutrition products are seen to offer maximum value for money. 50% of global consumers say that the biggest barrier preventing them from eating healthy/high protein snacks is that healthier snacks are more expensive. Products such as sports drinks and protein bars are easily added to the diet of consumers that need hassle-free health boosts.
For many consumers, an increase in awareness of health also comes with an increase in skepticism on what products are beneficial or if false claims are being made to capitalize on the current health concerns due to the pandemic. Brands should appeal to consumers with transparent and credible information that can help consumers understand and improve their health. This can be done with scientific evidence on packaging to support claims made by brands.
Products high in protein have always been popular with sports nutrition consumers. With a change in attitude towards the consumption of animal products and the growing popularity of plant-based proteins, brands need to cater to this change without underestimating the continued appeal of whey protein products.
Overall, an increase in consumer awareness of what can affect long-term wellbeing has resulted in a more proactive approach to health. This has changed the direction the sports nutrition product market is going and how brands should be appealing to consumers and their needs.
This article is based on FMCG Gurus: Active Nutrition Vs Sports Nutrition in 2022 – Global Report.
For more information please contact us.
The changing sports nutrition consumer
in 2022